August 2015
Dear Republicans,
As summer draws to a close, the Republican Women of Park Ridge leadership is ushering in an exceptional 2015-2016 club year for you!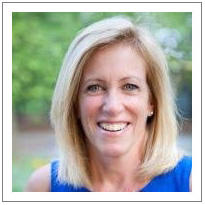 We welcome the timely receipt of your membership dues (due in September!) to ignite our club activities, which include support for GOP candidates and a full schedule of notable speakers, set in motion by our Vice President, Char Foss-Eggemann. Won't you please renew your membership today?
We invite all to our upcoming Red, White and Blue Brunch at the Park Ridge Country Club on Saturday, October 3.  Maria Dobben, our new Ways and Means Committee Chairman, has taken the baton this year from our committed club leader, Lisa Rhein, and has planned a great event. Do get your reservations in now to hear Congressman Adam Kinzinger, one of the most exciting speakers on the circuit!
Our official club year opens on Thursday, September 10 at 7pm with a Fall Kick-Off Reception at the Park Ridge Country Club co-hosted by the Republicans of Maine Township.  We're expecting all of the 2016 candidates to come by to meet us, so be sure to be there and to bring friends who need to be energized for the GOP. Food and drink will be complimentary!
In October, we'll be hearing from Open the Books CEO Adam Andrezejewski.  Adam covers what he refers to as the "daily greed" of local, state and national politics – but with a particular focus on Illinois.   Adam is regularly featured in the Wall Street Journal, John Stossel's Innovation National, Investor's Business Daily, National Review, Washington Times, Breitbart, and other national media.
November's meeting will also be special; our featured speaker will be the occasionally controversial Park Ridge Public Watchdog Bob Trizna.  Bob's popular blog covers in detail all activity by our local officials – including Park Ridge's City Council, the Public Library, our local School Boards and the Park District.
After the winter break, in February 2016, we will host our annual Candidate Forum immediately before the GOP presidential primary election in March.  Finally, we have tentatively slated superstar Illinois Comptroller Leslie Munger for our general meeting in April.
Put September 10 and October 3 on your calendar right now to be part of the action for bringing American back! I'm looking forward to your renewed membership in one of Park Ridge's most dynamic organizations.
Yours,
Susan Sweeney
President
Republican Women of Park Ridge